Winning the lottery and ditching the current car for a brand new fancy motor is a pipe dream for many, with many celebs flaunting their expensive motors for the world to see.
From ice cream vans to £200,000 Ferraris, celebs around the world have made the switch from their first wheels to brand new swanky rides.
The car rental experts at StressFreeCarRental.com are providing interesting insights from research into celebs' first cars and comparing these to their current motors.
For some celebrities, their first cars were shiny and new, whilst others experienced campervans and Fiat Unos!
A spokesperson for StressFreeCarRental.com said: "The first cars of some of our favourite celebrities will definitely shock many people!
"It is easy to think of celebrities splashing their wealth and revving the engines of extremely expensive top of the line cars, however many of them started off with much more modest motors."
Daniel Ricciardo
This seven-time Australian-Italian Formula One Grand Prix winner began his driving career in a Toyota Hilux in 2006, gifted to him by his parents. Now, as one of the most distinguished drivers in the sport, Ricciardo has crafted a collection of supercars, with his first big purchase being a Porsche 918 Spyder. SInce this, the collection has grown to include a Porsche GT3 RS, Ford F150-Raptor and an Aston Martin Valkyrie.
Elon Musk
South African born Elon may be well known across the world now for his Tesla empire, however his car purchase history has not always been quite so elaborate. In 1994, Musk spent $1,400 on a 1978 BMW 320i. Today, the EV maker is valued at close to a whopping $300 billion, and after years of being in the business it is safe to say the billionaire knows his motors. Today, the motor mogul has built a huge collection of cars including a 1967 Jaguar Roadster, Lotus Espirit and the ultra-modern Tesla Cybertruck.

Aston Martin. Source:Pexels
Mark Zuckerberg
Facebook mastermind Mark Zuckerberg's first car was a world away from the luxurious lifestyle he is now able to afford. A humble Subaru Forester was the first ever motor Zuckerberg purchased prior to becoming the well-known billionaire he is today. The social media genius has now used his vast wealth to purchase the Italian supercar Paya Huayra, however can often be seen driving in his Honda Jazz, a much more humble motor.
Kim Kardashian
The creator of the KKW empire and daughter of the late Robert Kardashian has always been a fan of big labels, and her first car is no exception! At her sweet 16 Birthday party, Kim received a bright white BMW 3 series as a present. Today, the reality star has collected a whole range of quality motors, including a Bentley Continental GTC, Lamborghini Aventador, a Maserati Grand Turismo and a Mercedes-Benz SLR McLaren.
Victoria Beckham
Posh Spice evokes an air of wealth and superiority, however her first car was quite the opposite! Bought by her mum and dad, Victoria was first seen driving in a red Fiat Uno. These days, Mrs Beckham has created quite the collection of impressive motors, including several range rovers, a Porsche Cabriolet and a very swanky black Bentley.
Rupert Grint
Following huge Harry Potter success and riches as character Ron Weasley, Rupert Grint decided his first vehicle purchase needed to be a memorable one, and so bought an ice cream van! This was in fact his first ever car and was the beginning of a line of comical car purchases from the actor. He has since purchased an orange Range Rover and a Ferrari Testarossa (which translates to red-head) in honor of his infamous red hair.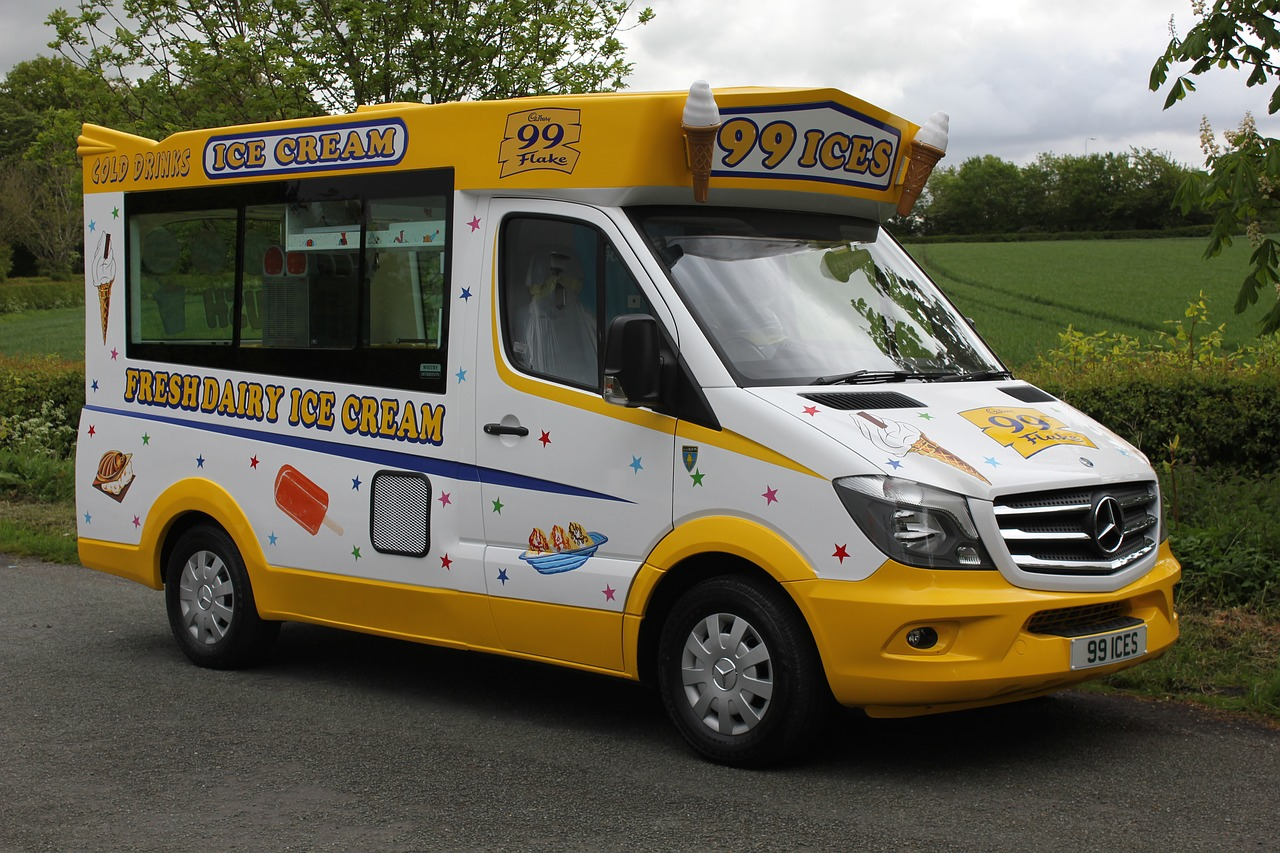 Source: Pixabay
Fernando Alonso
Even though his job requires him to race around in top of the line, swanky race cars, Alonso's first car offered a very different experience behind the wheel. At 18 years old, Alonso was the proud owner of a yellow-brown Renault Megane, gifted to him by a sponsor when he was first getting his teeth into the world of F1. Today, the two-time Formula One World Champion has put his wealth towards a plethora of extremely expensive supercars, including a Ferrari 458 Italia, McLaren P1 and even an ApriliaRS660, a super-sport motorcycle!